Eagle Performance Series by Pro Charging Systems, 48V Golf Cart Battery Charger 18A (i4818CH)
American made Since 1989 with Quality, Performance, and Service Unequaled in the Industry
Pro Charging Systems, LLC (PCS) manufactures the only chargers that will consistently recharge batteries to a 100% level
Our charging technology will significantly reduce sulfation, which is a primary cause of premature battery failure
Recharge time competitive with fastest brands available, but PCS charging profile results in over 25% more discharge time and better service life
For use with Wet Cell, AGM, Gel Cell & Lithium batteries

PROVolt™—Intuitive 5 Stage Charge Technology with advanced charging algorithm

"Plug 'N Play" Technology

Battery type LED indicator

Works with PRO View LINK for Apple or Android. The apps provide quick and easy verification about the charge state and health of your batteries. Beyond having a range of information available to you at your fingertips, both apps can assist in making service calls much more efficient.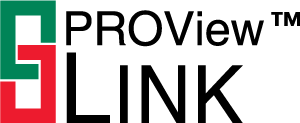 Designed for tough duty applications with  water resistant, dependable, rugged construction
Exclusive temperature compensation
Fully automatic with float maintenance
Reverse polarity spark free operation
Return to charge maintenance mode
Exclusive on board diagnostics
High visibility, easy to read charge indicators
Fan cooled
Optional "Universal" A/C input
2 Year Manufacturer's Warranty. This charger is Totally Repairable-Not a Throw-away!
NOTE: THIS CHARGER REQUIRES A DC CORD/CONNECTOR THAT FITS YOUR INDIVIDUAL CART TYPE BATTERY-PLEASE CHOOSE THE ONE THAT WILL FIT YOUR CART.
ProView Link & DeltaView Link Advanced Applications
ENERGY MANAGEMENT AT YOUR FINGER TIPS!
INFORMATION IS POWER.
Pro Charging Systems developed two innovative applications to enable users to access a range of information about the charge state of their batteries and other data through a smartphone or tablet. Both free applications are available for download at the Apple Store or Google Play Store.